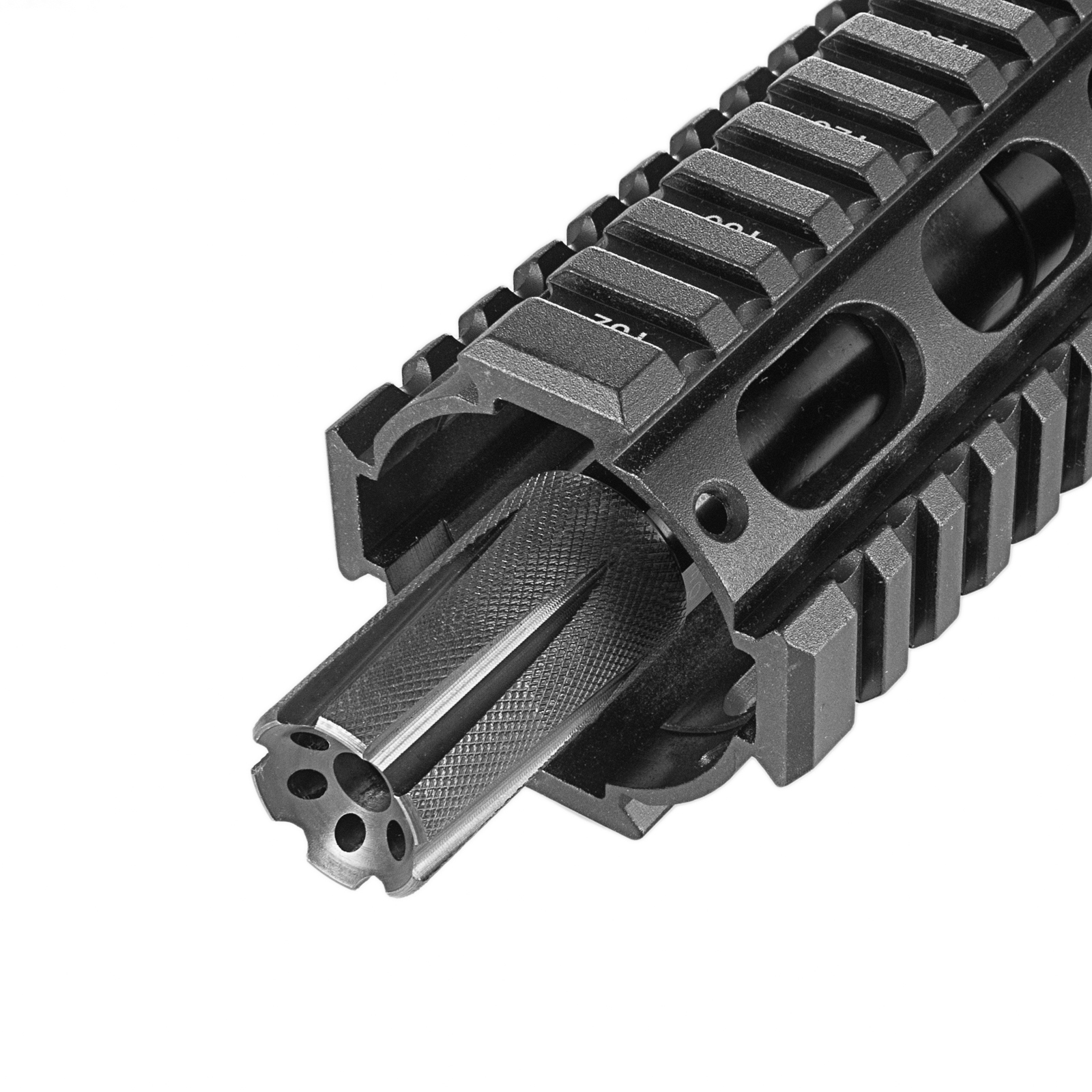 Great fit and finish, low muzzle flash., January 19, 2015
Very good construction, fit and finish! Does not produce very much flash and directs concussion away on my 8.5″ 300 blackout which is a hard combo to find using a linear muzzle device. Overall very satisfied with my purchase.
Exceeded My Expectations
, January 18, 2015
This review is from:

Tactical Low Concussion Linear Rifle Muzzle Brake TLC/CQB (Misc.)
First, I have to say that this is really a cool looking comp. I was impressed with it right out of the box. I was also impressed with how quickly it shipped.I installed it on a 7.5″ barrel and put a couple hundred rounds through it. There probably isn't much of anything that can be done with the sheer volume of noise that comes out of a barrel that short, but from the firing position the sound and concussion are significantly reduced opposed to the areas adjacent. Firing the rifle you don't seem to notice how bad the sound is, but if you're off to the side you can both hear and feel the difference. I can't even imagine how terrifying it must sound down range. As advertised, it does a great job projecting all that away from the shooter.
On a pistol, you're limited to just a cheek weld on a buffer tube to absorb the impact of kick. I didn't experience any issues with serious kickback effecting aim or follow up. Only during a mag dump did the muzzle rise become pronounced, and even then not as much as I would have expected.
I haven't fired the Levang or Claymore to compare this to, but compared to a standard comp that ports out the sides this is noticeably better. I'm very pleased with it and will likely order it again on future builds.
Amazon.com : Tactical Low Concussion Linear Rifle Muzzle Brake TLC/CQB : Sports & Outdoors.