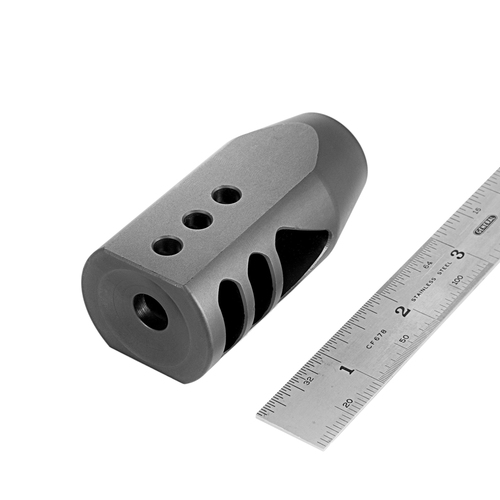 TriDelta muzzle brake.

By Jim Marsh on January 16, 2014

I put this brake on my Panther LR -308 and I was very happy I did. It works flawlessly. I would suggest this brake to anyone that has a 308. I used a smaller brake but it didn't work very well at all. After installing the TriDelta, I noticed how the recoil of my rifle had lost at least 50%. My friend shot my rifle and was also amazed. ,I would suggest this brake to anyone. Good Product.

AWESOME

By Tony L on June 20, 2014

Size Name: 5/8-24 for 0.308 bore or smaller

Mounted this on my Savage 10fcp, reduced recoil by 50% easily and looks great. I received it in 2 days after ordering the standard free shipping. I does not come with crush washers which I purchased separately. Indexing it was a piece of cake.
via Amazon.com : TriDelta Extreme Duty Muzzle Brake USA : Gun Barrels And Accessories : Sports & Outdoors.